Apply for Energy Assistance
Energy assistance is a one-time payment program operating in the winter season starting in November for those households with a person who is disabled or age 60 and above, and starting in December for all other households. The program ends on March 31. The benefit level is based on the household size, income, and the fuel type used for home heating. It is not necessary to be in crisis to receive assistance through EA.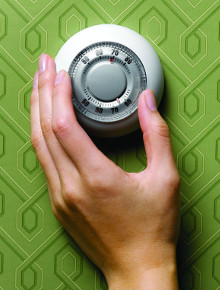 LIHEAP Benefits for Summer 2020
The Department of Social Services, Family Support Division has increased the Summer Crisis benefit to $600 for summer cooling assistance.
The application is available now and can be mailed in or dropped off at the CMCA Energy Office located at:
800 N. Providence Rd.
Columbia, MO 65203
Faxed applications will not be accepted.
Disabled and elderly (age 60 or older) households may submit their applications at any time, although the program does not officially begin until November 1.
For all other households, the program begins December 1, and applications will be accepted beginning November 1.
Please Note: Payments or pledges will not be made until after the new program start dates.
You can download the following forms:
Energy Crisis Intervention Program (ECIP)
ECIP has a winter and a summer season. Like EA, the winter season starts in November for disabled and elderly households and starts in December for all other households. It runs through May. The summer season starts in June and runs through September.
Applicants must have a disconnection notice or be shut off in order to receive ECIP assistance. The benefit is based on the amount required to resolve the crisis and keep the family out of threat for 30 days.
The agency is given a fixed amount of money from the state for both winter and summer ECIP. Applicants can receive up to $800 in the winter and $300 during the summer, provided the agency has funds available. Families may get assistance as many times as needed, provided they have a shut-off notice and have not reached their maximum benefit levels for that season.
LIHEAP Eligibility Criteria
Low Income Home Energy Assistance Program (LIHEAP) keeps families safe and healthy by assisting with energy costs. CMCA makes payments directly to utility vendors on behalf of residents with low-incomes or who are in crises.
To qualify for LIHEAP assistance, the following requirements must be met: