Apply for Energy Assistance
You may apply for the Energy Assistance (EA) program only once. EA operates year-round beginning in October for households that have members with a disability or who are 60 years or older. And, starting in November for all other households. Benefit levels for EA are based on the number of people living in a household, household income, and the type of fuel used for home heating. It is not necessary to be in crisis to receive assistance through EA.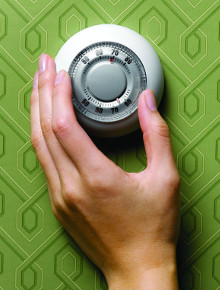 LIHEAP APPLICATION NOW AVAILABLE ONLINE!
Please read these instructions before completing an online application:

 
Some of the operations of this application are limited to Adobe Acrobat software and limitations of using PDF formatting.
You may complete the application on your phone; however, you will need to have Acrobat Reader fillable forms on IOS.
Once you click the submit button, you must save the completed LIHEAP application to your computer or phone.  After saving the application, you will proceed to a page where you'll be asked to attach the application and other documents.
The submitted LIHEAP application will send an encrypted email with the application and any attachments to the agency based on the county the applicant selected. If an application is received from a customer that does not reside in a county serviced by that agency, the application will be sent to the agency that provides assistance for the county were the applicant resides.
Disabled and elderly (age 60 or older) households may submit their applications as early as October 1, although the program does not officially begin until November 1.
For all other households, the program begins December 1, and applications will be accepted beginning November 1.
Please Note: Payments or pledges will not be made until after the new program start dates.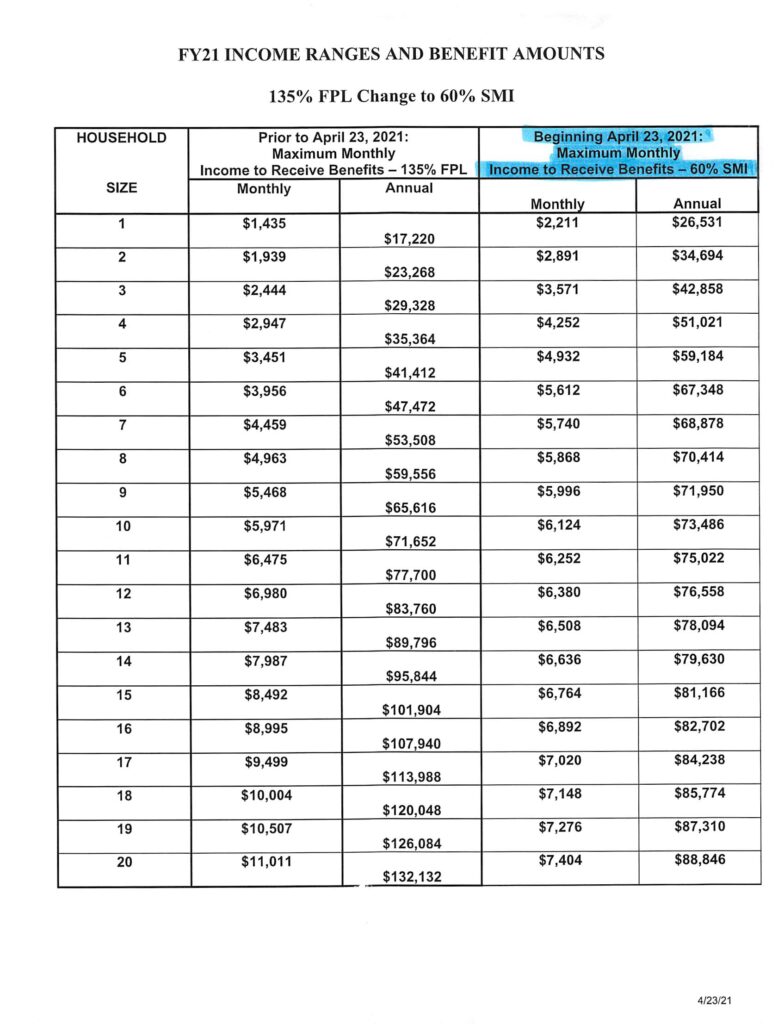 Ways to Apply for Assistance
You may submit your application by downloading and mailing/delivering it to our Boone County Family Resource Center, or you may submit online! See below. 
The application is available now and can be mailed in or dropped off at the CMCA Energy Office located at:
800 N. Providence Rd.
Columbia, MO 65203
*** Please email  cmcaenergy@cmca.us to follow up on your application.***
Summer Crisis Electric Assistance
How do I apply?
You must have the following:
 A 2020-21 LIHEAP Application on file with your current address
 Documentation showing the electric account is past due or in threat of being disconnected or is already off-make sure to write your social security number & phone number on the bill.
If charges other than your electric (water, trash, sewer, etc..) appear on your electric bill, a completed Non-Energy Payment Agreement Form & receipt showing all non-electric charges have been paid is required.
**Maximum Summer benefit per family is $1,200.00**

Winter Energy Crisis Intervention Program (ECIP)
The Energy Crisis Intervention Program (ECIP) has a winter and a summer season. Like EA, the winter season starts in October for disabled and elderly households and begins in December for all other households. It runs through May. The summer season runs June through September.
Applicants must be in a crisis situation or be shut off in order to receive ECIP assistance. The benefit from ECIP is based on the amount of money required to resolve the crisis and keep the family out of threat for 30 days.
CMCA is given a fixed amount of money from the state for both winter and summer ECIP. Applicants can receive up to $1,600 in the winter and $1,200 during the summer, as long as the agency has available funds. Families may get assistance as many times as needed if they are in a crisis situation and have not reached their maximum benefit levels for that season.
**Maximum Summer benefit per family is $1,600.00**
LIHEAP Eligibility Criteria
The Low Income Home Energy Assistance Program (LIHEAP) keeps families safe and healthy by assisting with energy costs. CMCA makes payments directly to utility vendors on behalf of residents with low-incomes or who are in crises.
To qualify for LIHEAP assistance, the following requirements must be met: