Why Should Landlords Participate in the Housing Choice Voucher Program (HCVP)?
The HCV Program is a federally funded rental assistance program for low-income families, including elderly individuals and persons with disabilities. The program provides financial assistance for participants to afford decent, safe, and sanitary housing in the private rental market.
Property owners offer valuable housing options for qualified families. With federally funded rental assistance provided on their behalf, HCVP participants are able to locate housing, including single-family homes, doubles, townhouses and apartments.
The HCV Program is mutually beneficial. The participant benefits by finding quality affordable housing, while the landlord benefits by receiving guaranteed monthly Housing Assistance Payments (HAP).
Partnering with CMCA MMPHA Has Its Benefits!
MMPHA has developed a Landlord Incentive Program aimed at:
$500 Signing Bonus available until funds are depleted.
 Landlords can lease up multiple units.
Signing bonuses only apply to new HCVP participants.
Landlords and HCVP participants cannot be family members.
New Property Owner Requirements
Recorded Copy of Act of Sale/Deed
Valid Government-Issued ID
Property Management Agreement or Power of Attorney (If Applicable)
Social Security Card or IRS Registration
Valid W-9 Form
Voided Check for Direct Deposit
Articles of Incorporation (If Applicable)
Central Missouri Community Action
Mid Missouri Public Housing Agency
573.443.8706, ext. 1050
Housing Choice Voucher Program (Section 8)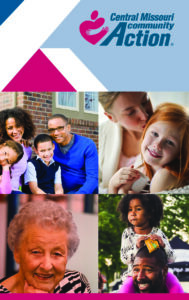 The Housing Choice Voucher Program helps to pay a subsidy amount towards the rent for low-income persons, so they can live in a house, condo, duplex, townhome, apartment, or mobile home of their choice. 
Requirements
To qualify for this program, rental units must meet the standards of health and safety, as determined by the Mid-Missouri Public Housing Agency (MMPHA).
How Does It Work? 
The housing subsidy is paid directly to the landlord by MMPHA on behalf of the participating family. The family then pays the difference between the actual rent charged by the landlord and the amount subsidized by the program.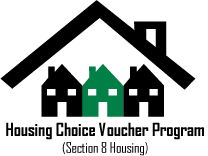 *This program does not provide for emergency housing situations or needs.
To print a pre-application for the Housing Choice Voucher (Section 8) Program, CLICK HERE.
For information on Section 8 in Boone County, visit ColumbiaHA.com.
For information on Section 8 in Audrain County, visit MexicoHA.com.
Frequently Asked Questions